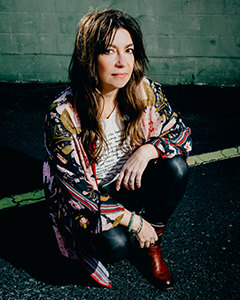 Sandra
With 3 decades of experience behind the chair, Sandra remains passionate about the beauty industry and enjoys the work she performs for each and every client. By using her love of creativity in all aspects of life including style, music and art, Sandra expertly brings together a client's hairstyle with their personality and lifestyle while also complementing their most outstanding features. "There's no stronger personal statement than well-crafted hair".
Through her experience and education, Sandra has become a leader in the beauty industry. She believes that knowledge is power and uses her extensive knowledge to provide a successful visit for each and every client. Sandra prides herself on staying informed on all of the newest products, services and technologies.This allows Sandra to perform at her best… for you.
"I'm proud to be part of a team of stylists who share my same passions, which includes making our clients feel welcome and appreciated. We all genuinely care about our clients. I love making people feel beautiful".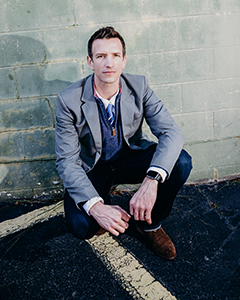 Greg
Since Greg began his journey as an artist in the industry of hair, he has developed a passion with his work that is remarkably noted among his clients and fellow stylists. His knowledge and experience in the industry is anything but limited.
Over time, his passion for color has allowed him the opportunity to explore new challenges and begin to master each and every aspect of that spectrum. His cuts are modern yet blended with the ability to ensure an age appropriate cut that often exceeds the wish of his clients. He is always willing to move forward with continuous education and look beyond conventional. Greg's work is respectable to say the least and more than observable to many. His understanding and outgoing personality regularly enthuses his clients and is commonly reflected in his handiwork.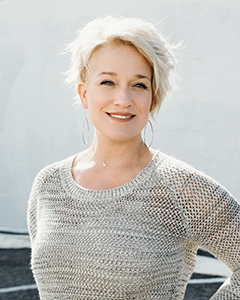 Kerstin
Kerstin has talent, style and passion for hair. That's why she has a list of dedicated followers who trust her to make them look great when leaving the salon and in teaching them how to reproduce their style at home. She is a listener and a learner — she asks a lot of questions to find the perfect style for each individual based on their desires and lifestyle.  Kerstin has 25 years of experience and is continuously attending workshops and training to ensure that she is up to date on the latest styles and the best products on maintaining healthy hair. In other words, she cares and it shows — just ask her clients.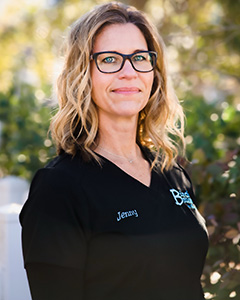 JENNY
As salon manager, Jenny will assist in scheduling your appointments with your stylist and welcome you to Birch Broom when you arrive. Jenny is caring and professional and will answer any questions you may have with a smile.